Academic Instructor
·
Alabama Aerospace and Aviation High School
SPED Teacher
AAHS is seeking professionals who are masters of their contents, embrace innovation and are committed to the overall success of all students.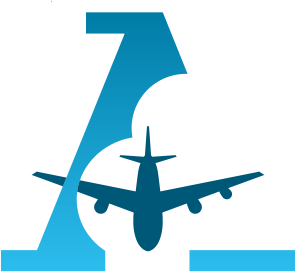 Job Description: Working at AAHS, your passion is for your champions. Your love for all champions growth and success are rooted in serving caseloads of high-incidence, cross-categorical students through pushing-in to content classrooms and pulling small groups of students out to a resource room. Additionally, you will create specific learning plans to grow the knowledge of all learners. You will navigate the nuances of a diverse academic mindset. We believe our champions will be best prepared to succeed in the global aviation and aerospace industry if they are skilled in the art of weighing perspectives, communicating effectively and exploring globally through a socially conscious lens.
On a day-to-day basis, you can look forward to the following:
Curriculum Development and Instruction
Adapt and execute a rigorous, nationally standards-aligned curriculum

Navigate Powerschool Special Programs

Use data to inform instructional decisions/collaboration

Provide champions with daily feedback on performance and plan for individual learning needs

Help Build a Positive School and Classroom Culture

Embody and maintain school's values, policies, and culture

Develop positive relationships with students, families, teachers, and staff

Establish and maintain strong communication with all parents and share progress

Effectively supervise and manage a classroom of up to 25 students

Show up for critical school events, including staff meetings, open houses, parent-teacher conferences, etc..

Demonstrate a Growth Mindset around champions, families, admin and team.

Demonstrate a relentless drive to improve the minds, characters & lives of champions both in/out of school

Show unwavering commitment to urban youth achieving greatness

Exhibit resilience to persevere and turn challenges into opportunities

Focus constantly on student learning, thinking critically and strategically to respond to student learning needs

Belief in and alignment with AAHS core beliefs and educational philosophy is non-negotiable.

Pursue challenging professional goals each year
Give and receive positive and constructive feedback from your colleagues

Participate in school-wide and individual professional development

School-Based Staff staff must have the ability to...

Operate a computer and office equipment and Google Suite on a daily basis

Willingness to master Powerschool Special Programs

Occasional moderate lifting, pushing, and pulling

Maintain emotional control under stress

Interpret policy, procedures, and data

Communicate effectively (verbal and written)

Qualifications
What you need to SOAR at AAHS:
Bachelor's degree required, Masters preferred

Valid Alabama Teaching Certificate in Special Education

Ability to manage, conduct, and implement IEP meetings

Pass Criminal Background Check

Demonstrated commitment to closing the opportunity gap with an entrepreneur's mindset.

Additional Information
At AAHS we are a fast-paced, energetic team with passionate people who are leading a movement to cultivate their best working environment, as such we provide the following: Generous PTO/Professional Development, PEEHIP/RSA Wellness Days & Take Flight Fridays (leave at 1:30 on Friday once per month), and Performance bonuses.
Department

Academic Instructor

Role

SPED Instructor

Locations

Alabama Aerospace and Aviation High School
Alabama Aerospace and Aviation High School
Our Culture
Corporate culture is essential to allow the organization to differentiate itself. In terms of image on the one hand, it has strengths both internally and externally to consumers. It is indeed a source of cohesion and motivation of employees and it limits conflicts. With customers, it conveys a positive image and can develop a feeling of closeness to the company or even become a criterion of choice.
About Alabama Aerospace and Aviation High School
At AAHS, we're creating the aviation and aerospace leaders of tomorrow. Through our rigorous, immersive and industry-aligned instruction, we're giving our students the skills, curiosity and inspiration to pursue real-life careers that will challenge and reward them professionally and personally.
Academic Instructor
·
Alabama Aerospace and Aviation High School
SPED Teacher
AAHS is seeking professionals who are masters of their contents, embrace innovation and are committed to the overall success of all students.
Loading application form
Already working at Alabama Aerospace and Aviation High School?
Let's recruit together and find your next colleague.