School Leadership
·
Alabama Aerospace and Aviation High School
Principal Resident
AAHS is seeking professionals who are masters of their contents, embrace innovation and are committed to the overall success of all students.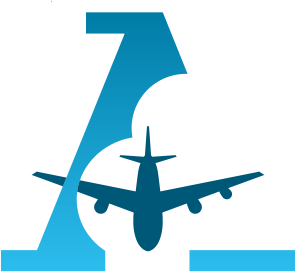 School Leadership
Provide exemplary leadership to all members of the school community to achieve outstanding performance in the school's mission of preparing each student for college and success in the 21st century.

Shares a sense of urgency about achievement for ALL students and preparing every student for four-year college.

Demonstrates tenacity and persistence in pursuit of solutions that maximize student achievement. Is willing to do whatever it takes to get the work done right.

Inspires students, families, staff, and others to believe in and reflect the school's mission, high expectations and values.

Work to dramatically improve student achievement by leading the core model elements of AAHS.
Effectively manage and support faculty and staff; supporting other members of the leadership team in their management and support of staff.

Develop and communicate the School Plan: school's systems, culture, and vision, and create a plan to achieve that vision

Serve as point person for all students and families
Instructional Coaching, Evaluation, and Leadership
Oversee staff of the school, including recruitment, selection, performance and evaluation, management, retention support, and termination.

Creates a professional learning community in which teachers regularly collaborate to reflect on and refine curriculum and instruction at the school using achievement data, student work, and their own observations/experiences.

Oversee curriculum development and assessment

Oversee the Implementation of effective internal and external assessment systems

Lead the school's' data driven instructional practice

Ensure strong consistency within the school program and curricular alignment with state and other rigorous standards

Demonstrates ability to provide teachers with specific, actionable, qualitative (i.e., narrative) and quantitative (i.e., rubric) feedback on their performance in all areas.

Able to manage a data-driven instructional process that includes rigorous interim assessments that are effectively aligned with year-end assessments and college readiness. Able to align all other school leadership components to the data driven instructional process (professional development, curriculum development, teacher observation/supervision, etc.

Manage teaching staff, including professional development, observations, curriculum development, staff communication, and scheduling and program decisions

Lead staff to ensure that all staff are providing well-managed and rigorous daily lessons

Foster commitment among staff to the development and fulfillment of the school's mission and objectives

Work with staff on all curricular, instructional, assessment, and professional development issues and activities to ensure data drives classroom instruction

Facilitate positive and strong adult culture
Family and Community Engagement
Maintain communication and relations with the families of the school, ensuring they are kept involved with and held accountable for their children's academic and behavioral performance

Communicate regularly with families regarding student performance and academic achievement

Work with staff to correspond regularly with families regarding school policies, trips, events, and milestones

Work with staff to plan, coordinate, and support family meetings and special events

Respond to family concerns promptly and effectively

Partner with your school's Managing Director to translate and execute the network Regional Community Engagement Plan into a School into school based strategies
Student Support/School Culture
Able to establish a school culture that is centered on core values that ultimately deeply cares for each student and staff member and holds each student and staff member to the highest level of accountability.

Lead school based Morning Meetings multiple times per week.

Collaborate with school staff to maximize the ability of the school to support students' academic and socio-emotional development

Provide leadership to all staff and students in establishing a positive, structured, achievement-oriented, and fun school culture

Oversee students' academic and behavioral program

Foster consistency in academic and behavioral expectations in and out of class
Organizational Leadership
Work closely with the school's Managing Director to partner closely in driving to results

Receive regular coaching and leadership development from the CEO or CSO aligned to the AAHS Leadership Competencies and Skills

Demonstrate a relentless drive to improve the minds and lives of students in and out of school

Participate in network wide events and celebrations

Serve on the AAHS Leadership Team

Oversee school-wide strategic planning and problem solving

Able to implement systems that "sweat the small stuff," maximize the programmatic goals of the school, and are scalable as the school grows. Develops solutions to complex problems that involve multiple stakeholders and steps.

Manages with fiscal responsibility - develops a disciplined planning process that identifies the school's highest-priorities.
Leader Profile
Developing Others:


Demonstrated ability to motivate and influence others to drive to results

Leads others with the specific intent to increase the short- and long-term effectiveness of another person.


Team Leadership: Demonstrated ability to leverage and navigate the collective strengths and areas of opportunities of the school team.

Conviction: Acts with the purpose of affecting the perceptions, thinking, and actions of others.

Family and Community Engagement Leadership:


Understands the social/political contexts of the school community.

Shares a compelling recruitment message

Enlists the support of key stakeholders in the community

Engages frequently and authentically with community stakeholders to gather input and ensure community feels heard

Establishes trust, relationships and authority within the broader community


Demonstrated Ability to Hold the Bar of Excellence by Driving to Results


Holds a strong achievement orientation

Demonstrates initiative and persistence

Demonstrates the ability to monitor and be direct

Consistently plans ahead


Additional Desired Skills


Has the ability to make a long-term commitment to lead at AAHS (3-5 years)


MINIMUM QUALIFICATIONS
An unwavering belief that all students can succeed in high school, reach their most ambitious post-secondary goals, and lead exemplary lives

Desire to personally professionally grow in their practice of becoming an anti-racist educator

Self-awareness, a regular practice of reflection, and a desire to continuously improve

3+ years teaching preferably in urban schools and/or communities

3+ years of experience as a Dean Students, Director of Curriculum and Instruction, or Assistant Principal or equivalent leadership role required

Experience at a high-performing charter school highly preferred but not required

Experience in a Principal/School Director role preferred

Experience in a Principal/School Director Development Program is highly preferred

Evidence of driving meaningful and lasting results at the school level

Additional Information
At AAHS we are a fast-paced, energetic team with passionate people who are leading a movement to cultivate their best working environment, as such we provide the following: Generous PTO/Professional Development, PEEHIP/RSA Wellness Days & Take Flight Fridays (leave at 1:30 on Friday once per month), and Performance bonuses.
Department

School Leadership

Role

Principal

Locations

Alabama Aerospace and Aviation High School
Alabama Aerospace and Aviation High School
Our Culture
Corporate culture is essential to allow the organization to differentiate itself. In terms of image on the one hand, it has strengths both internally and externally to consumers. It is indeed a source of cohesion and motivation of employees and it limits conflicts. With customers, it conveys a positive image and can develop a feeling of closeness to the company or even become a criterion of choice.
About Alabama Aerospace and Aviation High School
At AAHS, we're creating the aviation and aerospace leaders of tomorrow. Through our rigorous, immersive and industry-aligned instruction, we're giving our students the skills, curiosity and inspiration to pursue real-life careers that will challenge and reward them professionally and personally.
School Leadership
·
Alabama Aerospace and Aviation High School
Principal Resident
AAHS is seeking professionals who are masters of their contents, embrace innovation and are committed to the overall success of all students.
Loading application form
Already working at Alabama Aerospace and Aviation High School?
Let's recruit together and find your next colleague.